The Gravity of Us
In 2020 the Flight Deck Podcast welcomed author Phil Stamper onto the show for a discussion on adapting space history into fiction for a modern young adult audience in his best-selling and critically acclaimed book, The Gravity of Us. In this interview, the Museum's Social Media and Content Specialist and podcast Host and Producer, Sean Mobley, discussed with Phil the process of adapting real history into a book for the modern teenager as well as the realities LGBTQ+ astronauts faced throughout NASA history from Sally Ride all the way back to the days of Project Mercury. You can listen to this episode of the Flight Deck Podcast here.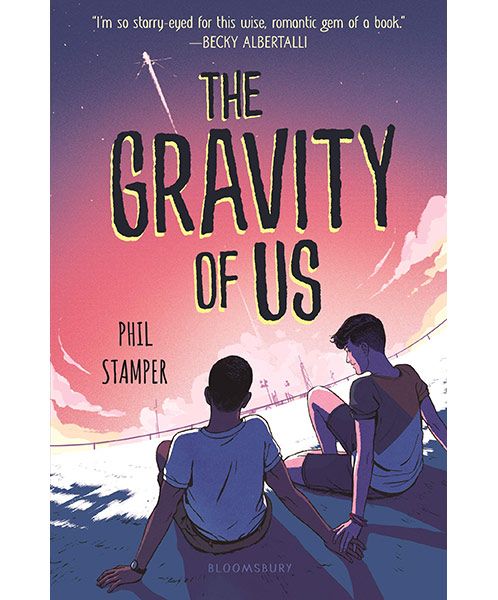 Synopsis
Teen boys find love when their parents' NASA mission uproots their lives in this sweet debut perfect for Adam Silvera fans.
As a successful social media journalist with half a million followers, seventeen-year-old Cal is used to sharing his life online. But when his pilot father is selected for a highly publicized NASA mission to Mars, Cal and his family relocate from Brooklyn to Houston and are thrust into a media circus.
Amidst the chaos, Cal meets sensitive and mysterious Leon, another "Astrokid," and finds himself falling head over heels--fast. As the frenzy around the mission grows, so does their connection. But when secrets about the program are uncovered, Cal must find a way to reveal the truth without hurting the people who have become most important to him.
Expertly capturing the thrill of first love and the self-doubt all teens feel, debut author Phil Stamper is a new talent to watch.
Interested in The Gravity of Us?
You can purchase the book at The Museum of Flight's store at this link.